One big lodge, or three small ones.

In southern Ardèche, in a delightful setting, 4 km from Ruoms 12 km of Vallon-Pont-d'Arc and the Chauvet cave, called Cave of the Pont d'Arc, the Domaine du Mas de la Colombe welcomes you all year in a beautiful area of 3200 m² carefully renovated as gites.
Le Mas de la Colombe : one big lodge for 17 persons
Le Mas de la Colombe welcomes you for a weekend or a week for family reunion, friends' meet-ups, for a seminar or for your associative group.
Looking for a guest room?
It is also possible. We offer guest rooms in the Mas de la Colombe, in low season or all year except in June, July and Christmas and New years.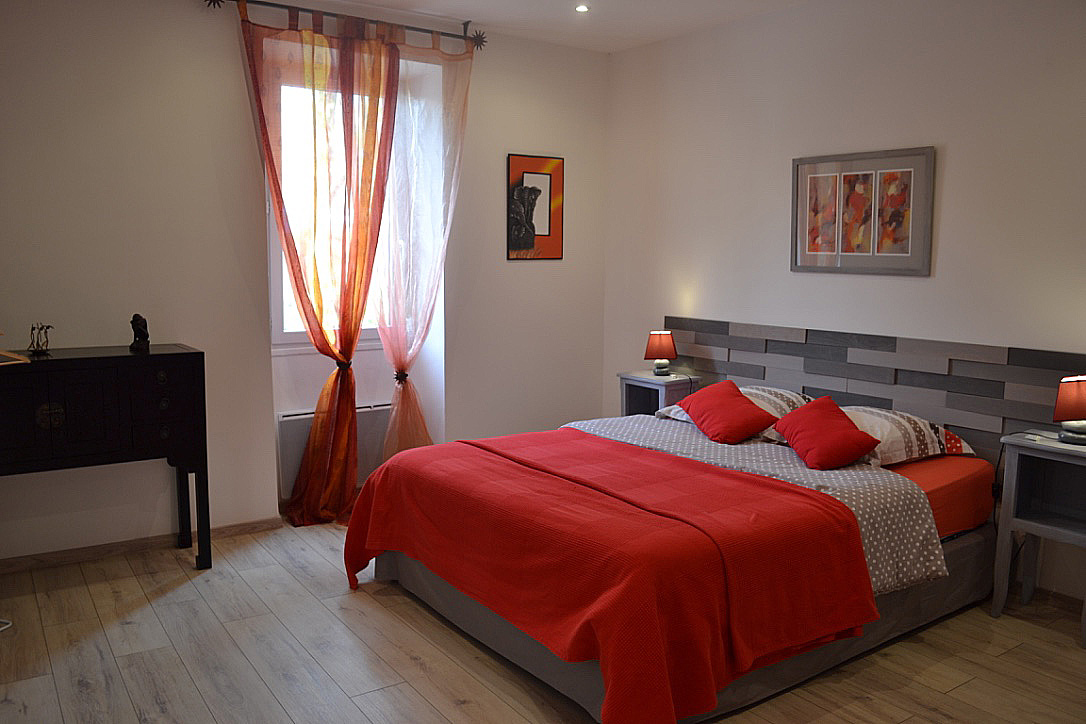 The Mas de la Colombe is labeled "Accueil Vélo" (Bike's welcome) !
The "Accueil Vélo" label guarantees a personalized welcome. The Mas is adapted to best accommodate cyclists:
– our accommodation is located a few meters from the bike's way
– they have a closed and secure storage room for your bikes, and we provide you with a bike repair kit
– we offer suitable catering
– you will have the possibility to wash and dry your laundry
– you can park your vehicle in our private car park
The Ardèche region
Located in the town of Grospierres, central location for discovering the Ardeche, 860 inhabitants with shops (supermarket, tobacco and petrol station, restaurant), activities (buggy, tree climbing, golf, cycling trails and GR4 departure, this list is not exhaustive) and a lovely craft market on Sunday evening (during the summer). The proximity of Ruoms (4km) with its many shops (supermarket, tobacco, pharmacy, medical center, etc.), diversity of landscapes and numerous activities will delight you and your holiday.